https://www.instagram.com/p/CAnXX2mlUQE/?utm_source=ig_web_copy_link
https://www.instagram.com/p/CAqLAtyASZP/?utm_source=ig_web_copy_link
Wearing a smartwatch is almost like having a smartphone on your wrist. That smart little square screen which will read out your schedule for the day, track your running stats for the evening and notify you of incoming messages. And all with a customisable dial so you can set your dog's photo as wallpaper…
But let's rewind a little to when it all became a thing, circa 2015. It's hard to imagine that a Swiss watchmaker, who has been producing traditional watches right in La Chaux-de-Fonds, the very cradle of watchmaking, has been participating in this wearable tech since the very beginning. But with its history, it's no surprise that TAG Heuer has a different proposition to make: to marry the poetic sentiment, along with the touch and feel of a traditional luxury watch, with the technological function of a smartwatch offered from Wear OS by Google. In theory, it's a simple idea. In practice, it's extremely difficult to achieve — but one that has proved to be a home run for the Swiss watchmaker.
And so, five years later, on its third iteration, the TAG Heuer's smartwatch, known as Connected is at its best, yet. At first glance, the 45mm stainless steel or titanium case takes its design inspiration from TAG Heuer's chronographs, with physical buttons resembling chronograph pushers on either side of a signature central rotating crown. And then, there's the signature faceted lugs, graduated ceramic bezel and a digital version of a Heuer 02 manufacture movement skeletonised dial.
Design and engineered with the same passion and attention to detail as its mechanical watches, the two chronograph pushers certainly recall the brand's timekeeping heritage but are not mere decorations. TAG Heuer has developed compatible chronograph dial software that is controlled by these two pushers, as one would operate a traditional chronograph watch. It will also help you navigate around the watch easily, and can be personalised to launch any app you choose to assign.
While you might enjoy wearing a digital Heuer 02 with its stainless steel bracelet for day, you also have the option of switching to a sports watch in just two clicks — one to change out the dial, the other to swap out its interchangeable straps. But that's not the only highlight for those who are inclined to use this for sports. With its new built-in heart-rate monitor and a GPS function, the capability on the wrist (apart from the connected smartphone) is almost self-sustained. With timekeeping commands via its pushers, insights into your sports stats and music on the go, you can finally say goodbye to bulky armbands or running with your phone in one hand. Your data will sync with the new TAG Heuer Connected 2020 smartphone app, which tracks all your sports activity, whether running, cycling or playing golf — which was the highlight in the previous special edition, Connected Modular 45 Golf Edition.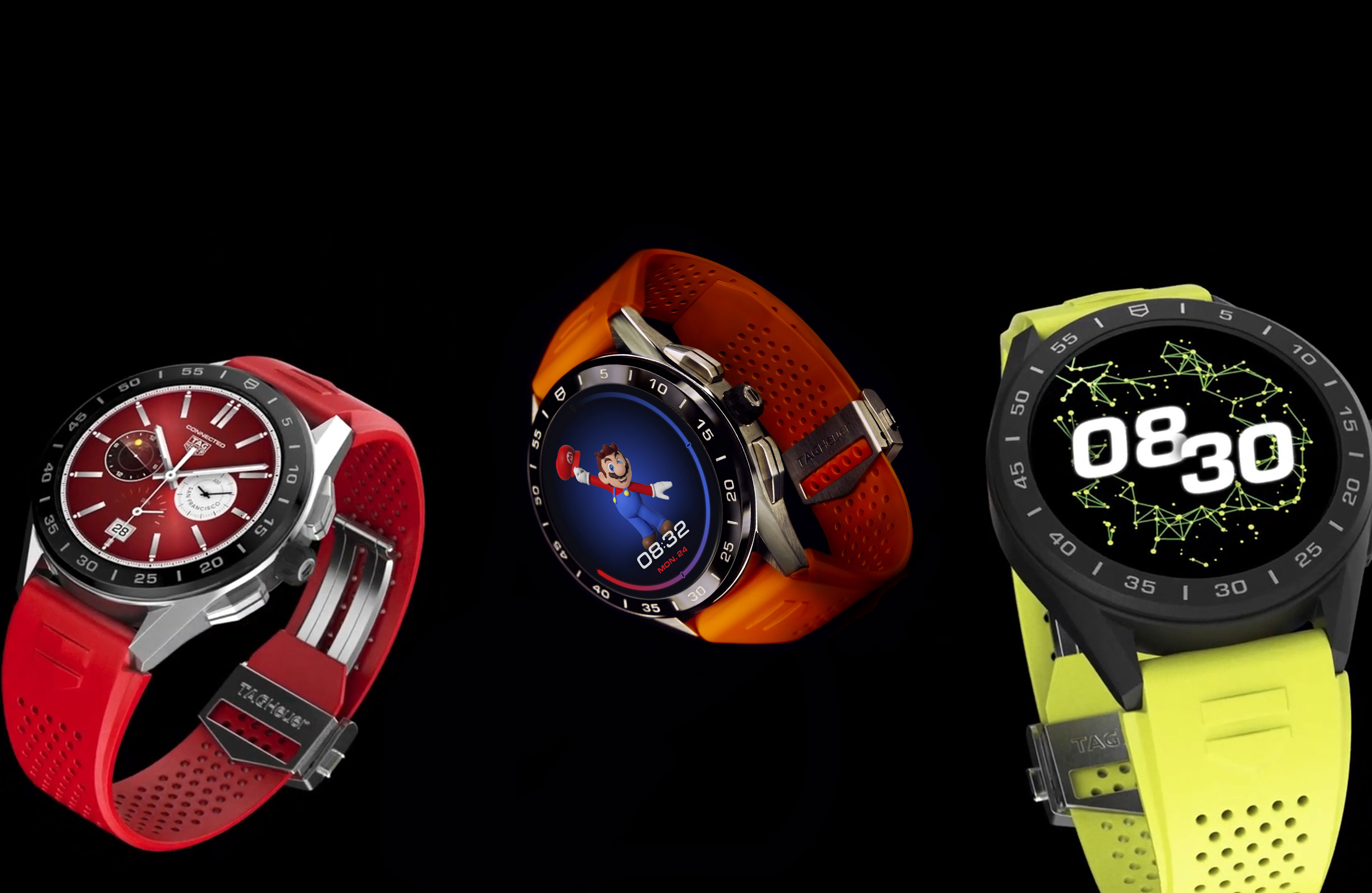 With this high-intensity usage in mind, the watch comes equipped to overcome high-impact activities. A sapphire glass screen protects against cracks or scratches from a fall, or a careless tap while using the Google Pay function; the 5 ATM water resistance means you can swim or run in the rain with the watch. Its long battery life is also engineered to support a 20-hour day that includes a one-hour sports session using GPS, music and heart-rate monitoring or longer outdoor activities that last up to six hours. The basic digital display allows you to switch between active and ambient modes (a dim dial just to show the time) to save the battery and can be fully recharged in just 90 minutes. With more than 160 years innovating within the limitations of a traditional watch world defined by only mechanical and quartz movements, the Connected timepiece has offered TAG Heuer a way of expanding its timekeeping legacy that was never possible before. And by tapping on the audience of wearable tech, who knows? They might just be charmed by the movement or the skeleton dial and make a move into the world of traditional watches.